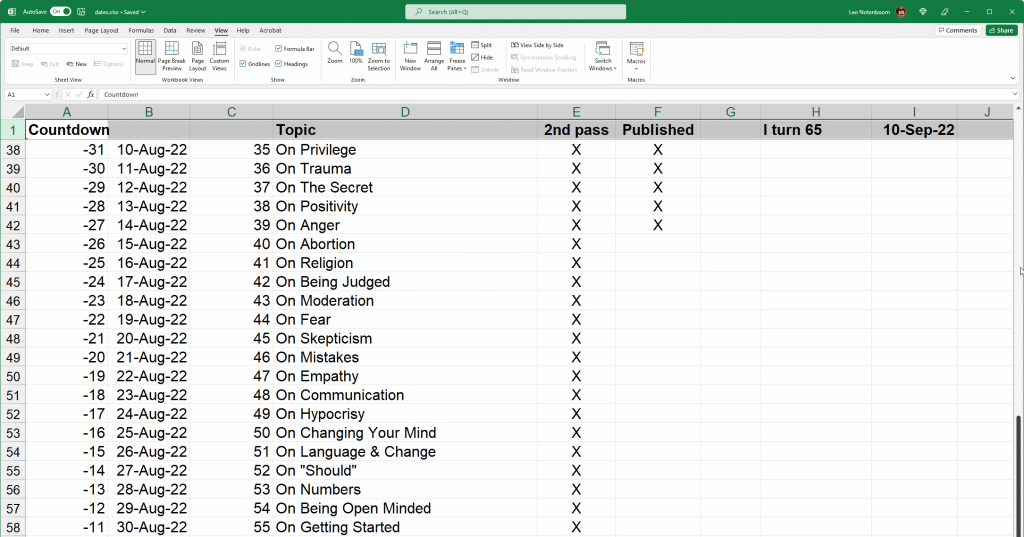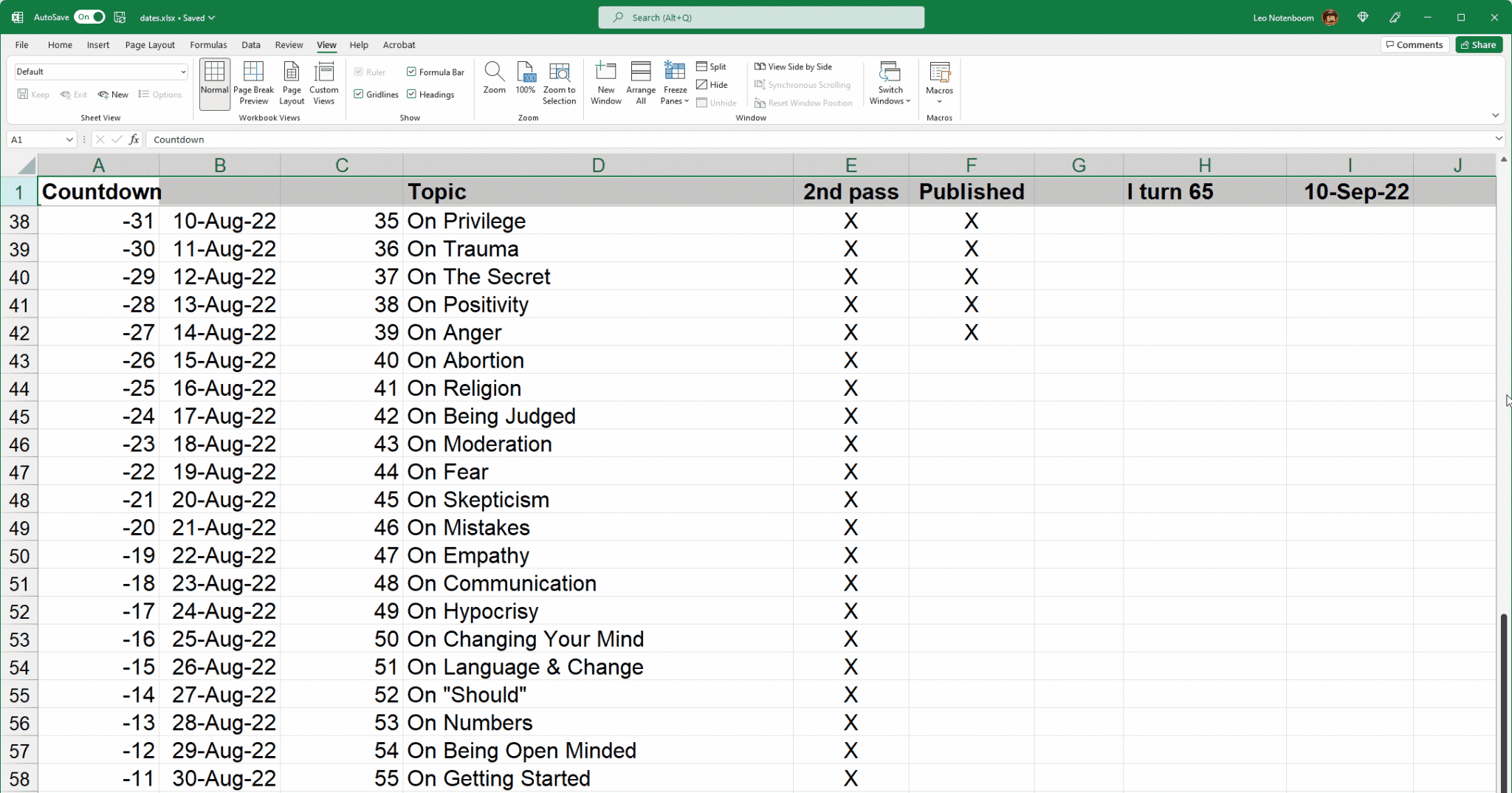 With 65 daily essays, and a bit of a breather, under my belt, I thought it might be useful to review my reasoning and process.
Having a deadline forces me to produce. My weekly newsletter forces the Ask Leo! wheels to produce or update content each week. I started Not All News Is Bad as a daily newsletter to force myself to find something good in the world every day.
Honestly, 65 Thoughts was the same thing. I wanted to write more, and I wanted what I produce to be a little more meaningful. Setting a cadence of having to publish something every day for 65 days in a row did the trick.