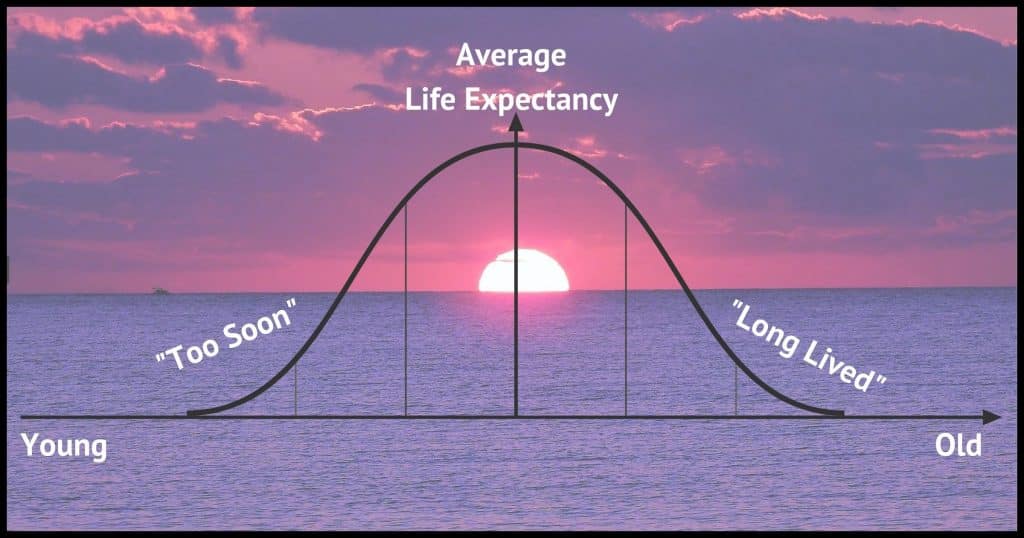 We all want to live a long and healthy life. We want to be the ones making it far through the bell curve of life expectancy. I know I do.
There's an unanticipated problem with succeeding.
The longer we live, the more we outlive.
Initially, perhaps, we note the passing of celebrities, politicians, or other notables who had impact on our formative years. They need not be of our generation to be noted. Examples for me might be the passing of folks like Johnny Carson, Carl Sagan, a beloved high school teacher, and others.
Then, within our own peer group, we encounter those unfortunate souls who are part of the leading edge of our generation's bell curve — those who simply die too soon. These are often acquaintances, classmates we've perhaps lost touch with, neighbors, and more. Mine started early when a former high school classmate was killed in an auto accident in our second year at the university.
As the bell curve continues, the numbers increase. A former boss. A co-worker whose office was across from mine. A fellow Corgi lover. Another fellow Corgi lover.
As I approach the top of the bell curve, which is around 73 years old for my demographic, the losses continue, become more frequent, and often hit closer to home. The most jarring are close same-generation family members.
And it will continue, as long as I continue.
As I (hopefully) progress into the left and older side of the bell curve, I'll see more and more of my contemporaries pass away. At some point, I'll also start seeing more and more of the generation behind passing as well. (Though there've certainly been several already. They represent the leading edge on their generation's separate, trailing, bell curve.)
Do you realize
That everyone you know someday will die?
– Do You Realize?? by The Flaming Lips
We are all dying, of course. Some of us are just doing it faster or sooner than others.
The price we might pay for a long life is losing those around us who aren't so fortunate.
Inevitable, perhaps, but painful nonetheless.
PS: Yes, my melancholy above is, in part, inspired by the pending loss of a very close family member overseas. Hug your loved ones.