The internet has been billed as a great equalizer, bringing information and the promise of improved education and knowledge to all. The results so far aren't quite what we expected.
This is on my personal blog rather than Ask Leo! because it's more of an opinionated rant than it is useful education. 🙂
It has and it hasn't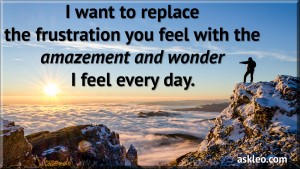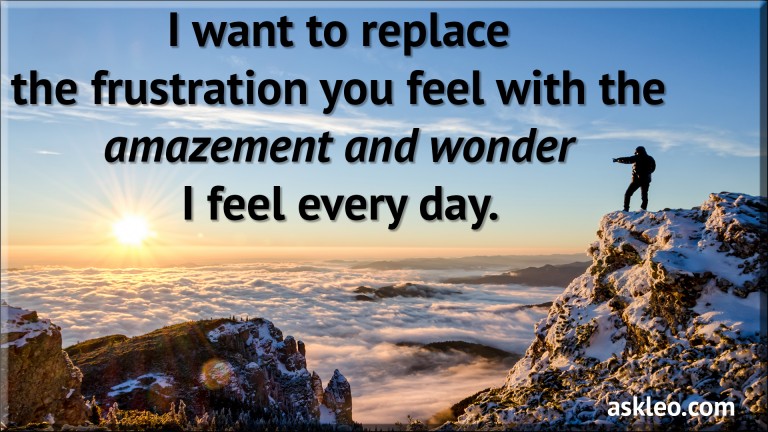 I don't want to downplay the massive positive impact of the internet. True to my gushy little Ask Leo! graphic, I do experience amazement and wonder every day at where technology has brought us.
As I wrote on Ask Leo! On Business,
"The protestations of grumpy old men to the contrary, the internet is all about connecting people. Rather than being isolated, we use it to connect with people physically and virtually, across the street or across the planet. We're more connected today in more ways than ever before."
It's truly amazing, and wonderful, and awe-inspiring, and so on and so on.
And yet.
It doesn't take much time on social media these days to realize that there are a lot of stupid people out there.
I mean seriously misguided, illiterate, unthinking, inconsiderate, loudmouthed idiots. It's truly frightening at times.
It's tempting to assume this is all simply related to the current political environment, and the fact that in the U.S., we're in the run-up to a Presidential election. But it's much, much more than that. People that match some or all of the adjectives above can be found expounding on any topic from politics to health, from issues of global import to the incredibly mundane.
And here's the kicker: "they" think that we're the seriously misguided, illiterate, unthinking, inconsiderate, loudmouthed idiots.
It turns out it's totally a two-way street.
The promise of equalization divides instead
The internet – and particularly social media – has provided fertile ground for people who share interests and ideas to find, interact, and support each other. Birds of a feather and all that.
That's a good thing, in many ways, but it also sets up an "echo chamber" for each such affiliation: a virtual place where opinions and ideas only serve to support and confirm existing opinions and ideas. On top of that, any new information – via that partly-fulfilled promise of unfettered access to information on the internet – is filtered through those opinions and ideas.
The result? Confirmation bias to the extreme. We only hear what we already believe, further confirming those beliefs… whether or not they make any objective sense at all.
"Extreme" is the operative word. If there's one thing we've seen more of in recent years, it's "extremists". Be it religious (Islamic or Christian extremists), political (right or left wing extremists), or even health-related (anti-vaxxers and anti-GMO extremists) extremists are in the news and on social media.
And each has their own little echo-chamber in which to feel righteous and, most important of all, right, to the exclusion of any dissenting ideas or opinions.
Is there hope?
So, great, if there's all these echo chambers around and only accepted ideas are allowed in, how the hell do we educate all these seriously misguided, illiterate, unthinking, inconsiderate, loudmouthed idiots?
To be honest, I don't know.
First, realize that shaming doesn't work. Making fun of the stupid doesn't make them any less stupid; it only serves to make us feel somehow superior.
What that means is every funny meme, quote, or story you share on social media cleverly pointing out just how misguided, illiterate, unthinking, and inconsiderate these loudmouthed idiots are will not, in any way, change a thing. If anything, it makes things slightly worse, as it rebounds within your own echo-chamber, reinforcing whatever it is your group of like-minded and obviously intelligent thinkers think.
The go-to word is usually "education". Something along the lines of "if only we could teach them The Truth, then they'd understand". Often, those social media shares and impassioned discussions are often intended to be that education. Unfortunately, most are rejected out of hand by the very audience we want to educate;  most never leave the confines of our own echo chamber.
Education would be awesome. But you can't force education on someone who sees no need and doesn't want to be educated. That quickly becomes proselytizing and is accepted about as well as <religious denomination or political party> knocking on your door to enlighten you as to the awesomeness of their ways.
Look in a mirror?
Maybe … just maybe … the approach might be to be open to education ourselves.
One of the characteristics of extremist thinking is to reject opposing opinions without thought.
Don't do that.
Don't be a knee-jerk extremist. Think, instead. Listen to information outside your echo chamber. You might learn something.
Be open to the idea that you – the intelligent thinker that you are – might still be wrong. And, to be clear, "right vs. wrong" isn't even what it's all necessarily about. You might not be fully informed. You might learn nuances about your position that you hadn't considered. Look outside your own echo-chamber. Perhaps you'll encounter something that might influence your position – maybe strengthen it, maybe not.
Even if you learn nothing that changes your mind, you might learn that some of those seriously misguided, illiterate, unthinking, inconsiderate, loudmouthed idiots … aren't. Oh, sure, some most certainly are – but not all. Remember, they're in their own little echo chamber too.
Some of them might even be worthy of a little respect.
Even if they are wrong.