Chester (Brookehaven on Second Thought)
18-Apr-2007 – 12-Aug-2020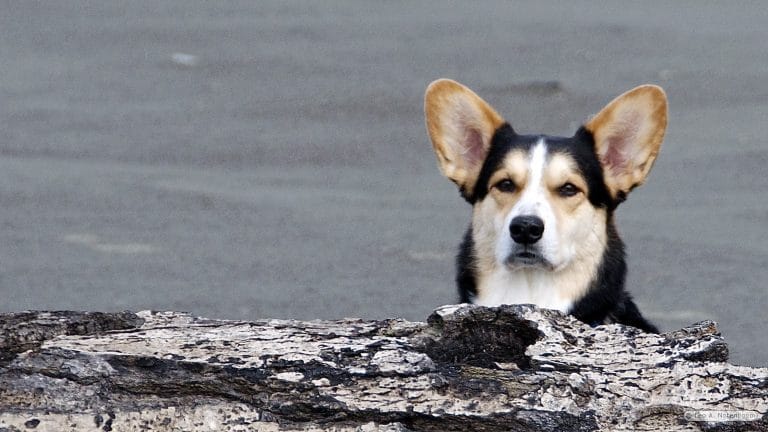 In 2011 we got a call from our breeder that, for reasons unrelated to the dog, she'd had one responsibly returned. The catch was that this was the son of one of our other dogs, Dagmar. It was an opportunity she wanted to offer to us first.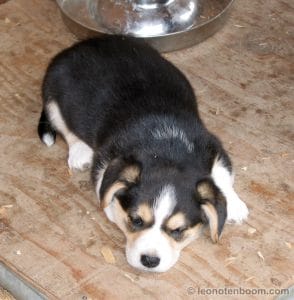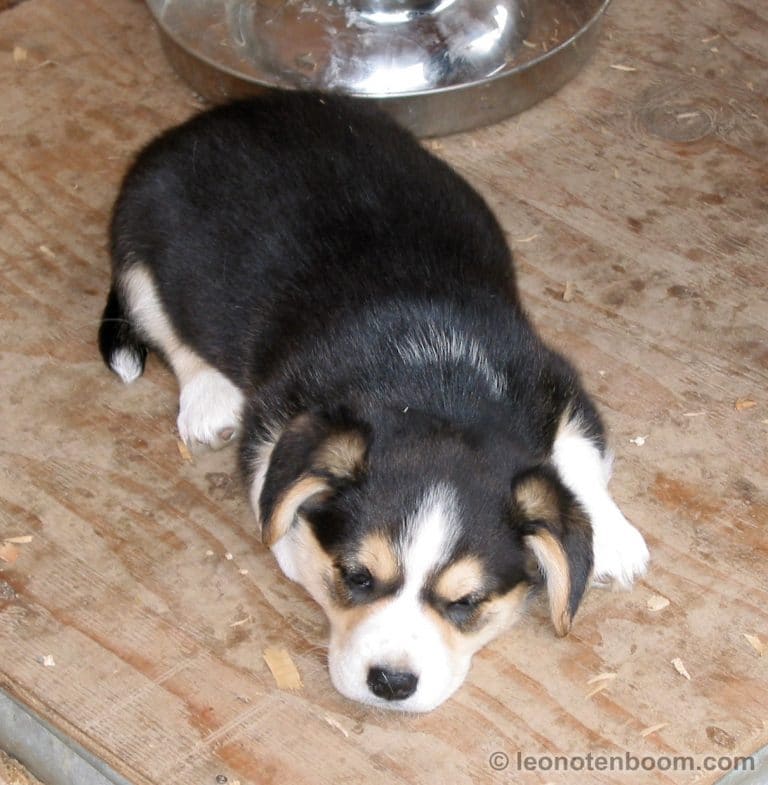 What we didn't realize is that we'd actually met years before. On a visit to the breeder's home in 2007 I even took a snapshot of a little black and white potato. Little did we know.
We got him with the expectation that our older dog — Helen — might not be with us for much longer. In true Helen-fashion she had other ideas and the next year and a half were "full", to say the least, having four dogs.
Chester loved to travel. He was the one that just loved to go somewhere, anywhere, even if it was just a drive around and back home. He even enjoyed trips to the vet.
He enjoyed our beach RV trips in particular. Perhaps a little too much, though? The x-ray in the slide show below was a souvenir of a beach trip where we discovered Chester's love of crab — particularly crab shells (we believe) — and the negative impact they had on his guts.
Chester was our bed-lump. From day one almost every night he took up residence at the foot of our bed — though on most nights he needed to carry one of my shoes around for a bit first. No chewing, just carrying. Sometimes it was even a "two-shoe night". He was often the last dog we'd see at night, and the first to happily greet us in the morning, followed by rolling around on one of the dog beds while we got dressed.
He was, indeed, a happy dog. Happy to be around people, happy to travel, happy to greet other dogs, happy to eat (of course), and happy to just hang with his people. We sometimes referred to him as having an "excess of personality". It was a good, happy, personality, overall.
In the end multiple things conspired against Chester's health. He developed Cushing's, as well as some kind of IBD, and there are indications he might also have been moving into kidney failure. We were working on his complex treatment regimen, when he took a turn for the worse that forced us to make the final decision.
They're never with us long enough, and that's particularly true of Chester.
Photo Gallery