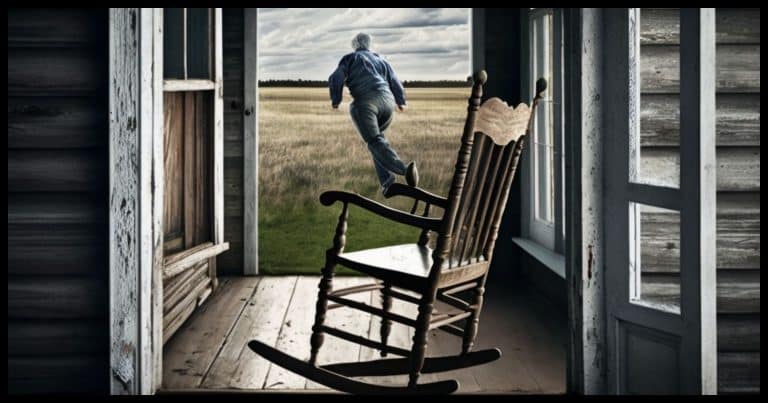 I "retired" in 2001 at 44, after an 18-year career at Microsoft.
There was a spreadsheet (in Excel, of course) that calculated I was done. The meteoric rise of the Microsoft stock price and the serendipitous timing of my joining came together to give me options (including literally stock options), for which I am forever grateful.
However.
I was recently reading some articles discussing the traditional transition from the work-a-day world — aka a "job" — to a world of leisure and choice — aka "retirement".
I was getting increasingly uncomfortable with the assumptions and preconceptions of what it means to retire.
For many retirement means no longer doing productive work.
I don't mean to imply that's bad. It's definitely one option: a retirement full of leisure travel, personal experiences, and more.
Especially at 44, that certainly wasn't me. Besides, I had long before decided I would never truly retire. At least, not by the get the gold watch and go home definition.
But regardless of age I now believe the concept of retirement, especially at some arbitrary point in life, is simply outdated. There's no scenario where we should expect anyone to retire at some pre-defined age.
There are two important aspects to this outdated mode of thinking.
Society's expectations
Agism is rampant, and retirement expectation is one common way it manifests.
Retirement is, in part, built around the assumption that as we age we can no longer be productive members of society. The arbitrary number seems to be 65, but that's an artifact of how the United States set up its Social Security payout system. AARP (formerly the American Association of Retired People) seems to think 50 is when they should start collecting members to join their ranks.
I won't claim that abilities don't change as we age; they do. I see it in myself.
I won't even claim that some abilities don't degrade. Just ask my knees. I was tempted to say "just ask my memory", but honestly, that's never been one of my strengths.
And that's one problem. We are all a complex collection of strengths and weakness throughout our lives. That those strengths and weakness might change over time is also nothing new.
But approaching "retirement age" seems to be an invitation for society to focus on one: our weaknesses. The resulting expectation is that it's time we stepped back from whatever it is we've been doing, regardless of our actual ability to do it, or something else productive.
Our personal expectations
I knew from an early age that my chosen profession would see me not just through to "retirement", but to my deathbed. I realized, and continue to expect, that I'll be playing with this stuff until some actual physical or mental limitation rears its ugly head.
My assumption is full speed ahead until I kick the bucket.
Not everyone makes that assumption. It's unfortunate, but I hear from too many people who not only make that assumption — "I'm too old" — but end up using it as an excuse well before there's any tangible reason to assume decrepitude.
It's frustrating.
But society has taught us how we're supposed to set our expectations, and many dutifully do so.
So. Many. Options.
Life provides an ever-changing array of opportunities, regardless of our age. Technology has only increased the number of doors open to us.
When I turned 44, I didn't retire by any classic definition of the term. I was privileged to be able to focus two years on aging parents, and then I started my entrepreneurial journey. In a sense, I went back to work.
It was a choice.
I needed to stay busy. I need to do something. And I had a passion for technology. My "retirement" would allow me to continue to pursue that.
It wasn't a retirement as much as a choice to keep doing.
Keep doing
I've commented before that traditional retirement — sit on your ass and watch TV all day retirement — is a death sentence. Premature death after this style of retirement is not uncommon.
This, too, is frustrating, as it doesn't have to be this way. So many options. So many choices.
We all have the choice to keep doing something; to continue to have a purpose and meaning in our life, and a reason to get up in the morning. It doesn't have to be world altering, it simply has to be meaningful to us.
That's not retirement. That's simply changing and choosing to follow a different passion.
Whether that's at 44, 65, or 86, it doesn't matter. Age is irrelevant. It's our desire, our passion, our abilities, and our situation that combine to offer us choices at any age.
The changes throughout life aren't about retirement but about transitioning from one collection of needs and opportunities to another.
Passion
In an ideal world, our ability to make a living aligns with our passion. I was very fortunate that this was the case for me when I discovered computing. But for many, perhaps even most, the alignment between earning a living and fulfilling your passion isn't necessarily as straightforward as we might want.
As we live circumstances change. Opportunities make themselves available to us at any point, and at any age. And sometimes we're able to take advantage, or at least make a choice.
"Retirement" — the traditional cessation of productive work at some pre-defined age or age range is an outdated concept.
It's simply wrong.
There's no reason we shouldn't be able to continue to pursue our passion as long as we're cognitively and physically able, or to pursue something that calls to us and that fits our skills and abilities.
Isn't that the definition of contribution at any age, anyway?
Make choices. So-called retirement need not be so much an end to a work life but a change or a retargeting of our efforts into something that perhaps more closely aligns with our passions and our circumstances. Something allowing us to continue to be productive, for whatever that might mean to us.
Don't assume you'll "retire".
In fact, stop using the word.
Instead, expect that throughout your life you'll have opportunities to transition into new careers, if that's what you want, new lifestyles, if they call to you, or just spend your time more closely aligned with your needs, your values, and your dreams.
But never, ever, stop living. And for too many, that's exactly what "retirement" means.