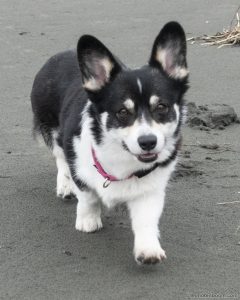 Hello, my name is Maxine.
I'm a spayed female Pembroke Welsh Corgi, born in 2020.
I live in Woodinville, Washington, but I do travel a little, mostly in western Washington.
If you find me, my owners would love it if you let them know. You can reach Leo Notenboom via the 206 number on my tag. There are more ways to get in touch here, too. My breeder is on Whidbey Island, and you can reach her as well.
Thank you!